Want to add about 150HP and get an average of 5 MPG more in fuel mileage out of your LMM Duramax?
If emissions aren't a concern for you, then adding the HP and mileage is as simple as deleting the DPF and EGR from your truck. Be aware that these modifications are only for off-road trucks in the US, or for countries without these regulations.
Removing these highly restrictive and failure-prone systems allows your truck to breath much easier and run much more efficiently.
Below I've compiled the list of required parts that you will need to delete the DPF and EGR systems on your LMM Duramax engine, as found in the 2007-2010 GMC/Chevy diesel trucks.
---
DPF Delete Tuner
When adding performance or deleting systems on your LMM, the first thing that you're going to need is a good tuner.
There are a lot of tuners that can help with different tunes for fuel consumption, horsepower and towing modes, but there are only a couple options for race tuners that are able to unlock your truck for the real power and reliability of deleting the DPF/DOC and EGR.
This is the best option for the LMM Duramax for a truly out-of -the-box delete capable tuner: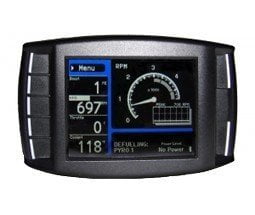 H&S Mini Maxx DPF Delete Race Tuner Ford, Chevy & Dodge
as of November 23, 2023 4:16 pm
The Mini Maxx race tuner is part of the next generation of diesel downloaders from H&S that offer everything a diesel owner could want, all in one high-tech unit. Exclusive to H&S Performance, the Mini Maxx offers the flexibility of shift-on-the-fly tuning, as well as giving you the ability to monitor vital engine statistics at a glance. The full color, high resolution screen allows the user to view up to four parameters at one time.
---
DPF Delete Pipe
This exhaust pipe replaces the filter from the downpipe back, allowing you to use your tuner to remove the function completely.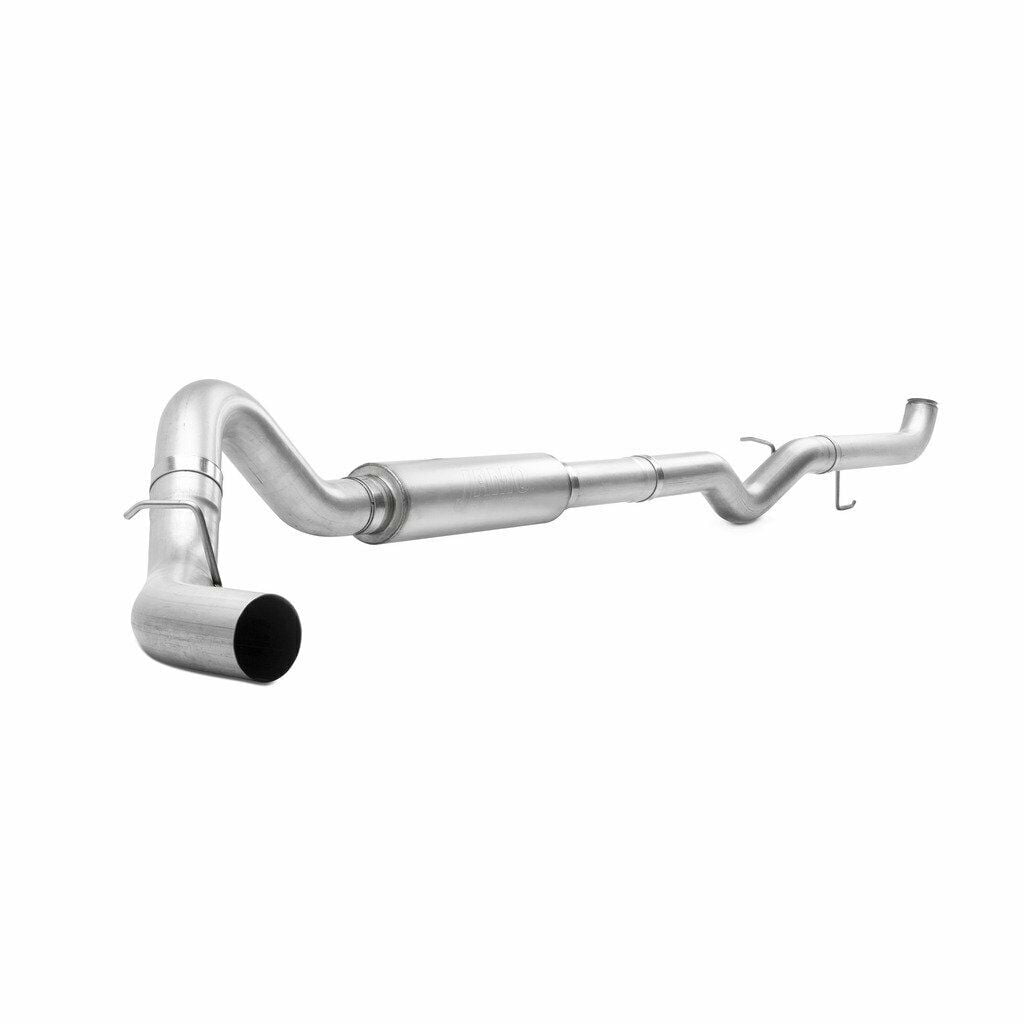 4" AL Downpipe-Back Exhaust w/ Muffler No Tip GM Duramax 2007.5-2010 6.6L
as of November 23, 2023 4:16 pm
4" Aluminized Downpipe-Back Exhaust Kit With Muffler No Tip For GM Duramax 2007.5-2010 6.6L

• STRICTLY FOR RACE USE ONLY.
• Made with 16-gauge Aluminized Steel.
• Single side exhaust kit.
---
EGR Delete Kit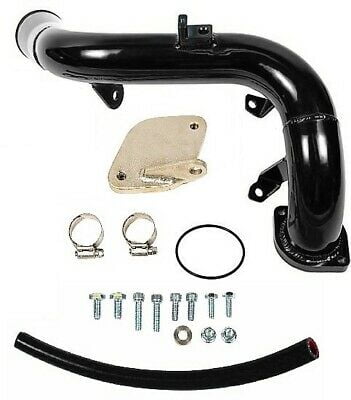 EGR Cooler Delete Kit 05.2007-2010 Chevy GMC 6.6L Duramax LMM
as of November 23, 2023 4:16 pm
This all inclusive EGR delete kit includes the parts you'll need to perform the delete, along with an upgraded intake elbow tube to clean up and simplify your engine bay while allowing for much better flow.

Completely replace the EGR system with no other parts required.
Conclusion
We hope that the information in this article helps you with your search on how to tune your LMM Duramax, whether you were looking for the cheapest way to pull it off, or simply the best way. As always, we love hearing from our readers and answering their questions. Feel free to leave a comment below with any additional questions that you have. Thanks for reading!