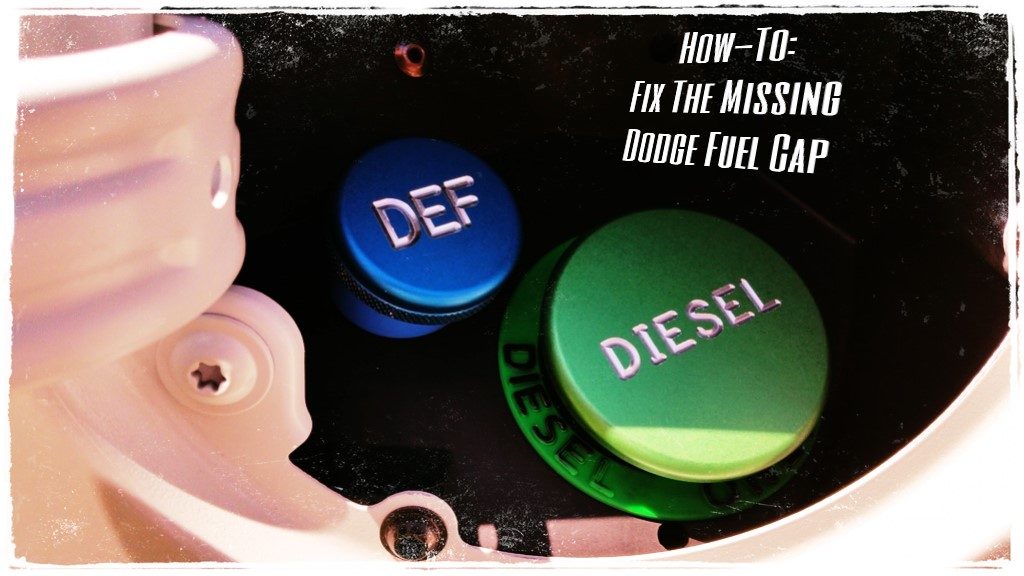 Starting in 2013 and continuing still to this day, the Dodge Ram 1500, 2500 and 3500 turbo diesel trucks all have a pretty significant design flaw.
Yep, that's a fuel filler that comes from the factory with no cap. A cap-less fuel filler design, really?
What were you thinking Dodge!?
How exactly is the mediocre seal on the fuel door supposed to protect against water and dirt getting into the fuel filler neck?
Of course, Dodge will not admit to this being anything other than the design as intended, but they did release a part number for the people that inquired about missing "gas" caps; the Mopar part# 52029561AA, which is a quite thin and cheaply made green plastic wedge style cap. These do not seem to be durable at all, and still are questionable in their ability to keep out contaminants.
Fortunately, there are a couple options aside from what Dodge has (or hasn't) provided:
Aluminum Fuel Cap
Thankfully the aftermarket has seen this issue and noticed that people in fact actually want to seal their fuel filler necks from getting crap down into the tank.
The main problem that you'll have when trying to add a normal fuel cap to one of these dodge trucks – there just isn't enough room for a regular old gas cap to sit in there and still have the fuel door close.
This is why these billet aluminum caps have such a low profile, so that they can actually fit perfectly in the filler, seal it with an o-ring and still have space for the door to close.
2013-2017 Dodge Ram Diesel Fuel Cap Billet Aluminum Magnetic NEW EASIER GRIP DESIGN
as of June 10, 2021 8:19 am
Features
✔ PROTECTION - This fits RAM diesel, fuel cap stops dirt, water and other debris out of your fuel tank saving you costly engine repairs. (May not fit 2019 models)
✔ CONVENIENCE - New raised grip design makes it easier to remove and put back on compared to other cap designs
✔ PERFECT FIT - Includes 2 Sizes of O-Rings so you can pick the size that fits best for your truck, better than the red plastic cap
✔ MAGNETIC - Strong permenant neodymium magnet holds the cap to the truck while you fill up
✔ LIFETIME WARRANTY - If you ever have a problem we will replace the cap with no hassle, order with confidence like many others
Fuel And DEF Cap Combo
If you prefer a more uniform look, there is a combo set available that combines the DEF and fuel cap replacements together in one kit.
2013-2017 Dodge Ram Diesel Magnetic Billet Aluminum Fuel Cap and DEF Cap Combo
as of June 10, 2021 8:19 am
OEM Style Plastic Cap
A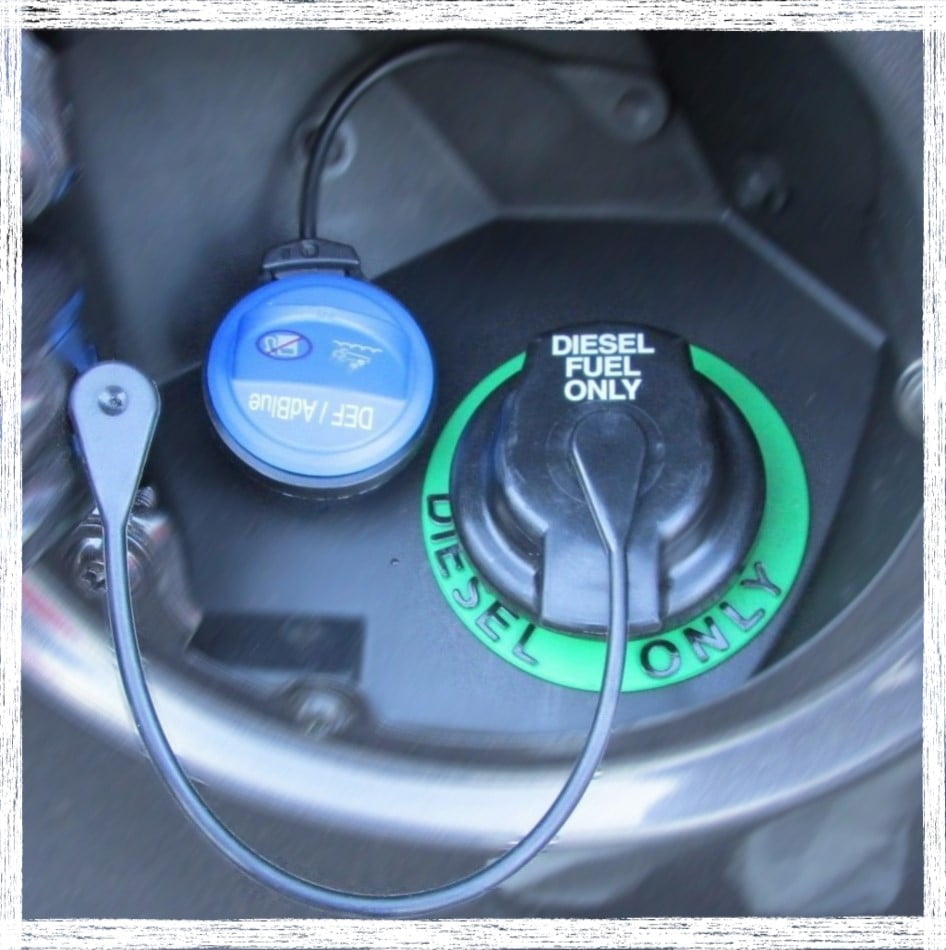 side from the thin green plastic cap, Dodge actually has another style of cap that is more robust and seems like it would do the job of protecting the open fuel filler system.
The part number for this cap: Mopar/Chrysler 82214609.
It does also come with a tether to keep the cap attached and from being lost, a nice feature for those of us that sometimes misplace our fuel caps when refilling our trucks in the morning before coffee.
Dodge Ram Fuel Filler Diesel Cap With Tether Non Locking NEW OEM MOPAR
as of June 10, 2021 8:19 am
Features
Non-Locking fuel cap for 2014-2016 Ram 1500, 2500, 3500
Non-Locking gas cap for capless fuel filler housing
Plastic capless cover and tether to prevent dust and debri from entering the fuel system.
Diesel only
Conclusion
Hopefully this guide has helped you to find the best options for replacing your truck's missing fuel cap. If you have any more questions or input about this issue, feel free to drop us a line below in the comments. Thanks for reading!