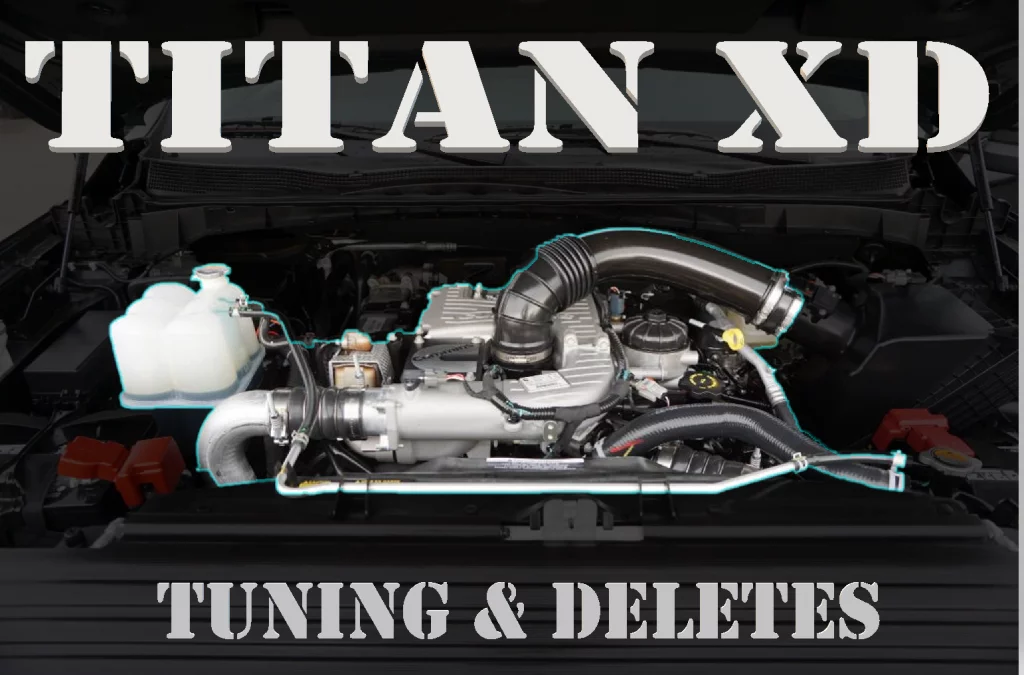 The Titan XD with the new 5.0L Cummins is Nissan's answer to the 1/2 ton diesel truck market, and from initial impressions they seem to have created a great new combination with this truck. The Titan XD is basically a 1/2 ton truck with the engine of a 3/4 ton truck, which really makes it fall into a class of it's own.
Considering it puts out an impressive 310HP and 555 ft. lb of torque in a less than 8,000 pound truck, the XD sure seems to be punching well above it's weight class.
All New Powerplant
At first glance, you'll notice some very impressive materials and packaging used on this engine to make it as lightweight, compact, and powerful as possible.
The construction of the 5.0L is nothing short of high tech, with Cummins opting to use metal technologies like CGI (Compacted Graphite Iron) to make the block thinner and more lightweight while staying as strong as possible. Aluminum was used to cast the heads which heavily contributes to the 5.0L being much much lighter than any of the older diesel v8's that we are used to.
The packaging was designed for a small footprint, using tricks such as tucking the turbos deep into the valley pan area, with the intake manifold just about being molded right around them.
Clean and Quiet
A lot of emphasis was put into making sure that the 5.0L Cummins V8 would put quietness and cleanliness at the forefront of their design.
The Bosch piezo injector system has the ability to fire five times during each combustion event, keeping the pistons from slapping the walls and creating unwanted noise. Cummins even took into consideration the timing of the fuel pump, and by running the Bosch CP4.2 off of the timing chain, they were able to set it with precision to sequence the combustion cycle.
And of course, because of modern diesel regulations, the 5.0 has all of the usual emissions equipment that you would find on any new truck.
The Problems
Just like every other modern diesel engine, there are always trade-offs. Namely the DPF, SCR and EGR systems. They're what really hold this engine back from it's full MPG and HP potential, while contributing to future failures.
Don't get me wrong, when these systems are operating properly they do help to greatly reduce emissions and are generally a good thing. They're also a requirement if you live in a country with regulations on diesel pollution. While they are good systems for reducing tailpipe emissions, they definitely have the trade-off of collateral damage that they can cause that becomes a concern for the longevity of your truck's engine.
Fortunately, there are still options for those of us who don't live in the United States, or who only use our trucks off-road.
How to delete the Titan XD
There are only a few parts that you will need to delete your 5.0 Cummins; a tuner, an exhaust, and a some way to block or turn off the factory EGR system. All of these parts together are what most will call a full delete kit.
We'll start with the most important part first, the tuner. You won't be able to run a deleted truck properly without it, so it is definitely a must have in order for everything to work.
Best Tuner for Deleting the Titan XD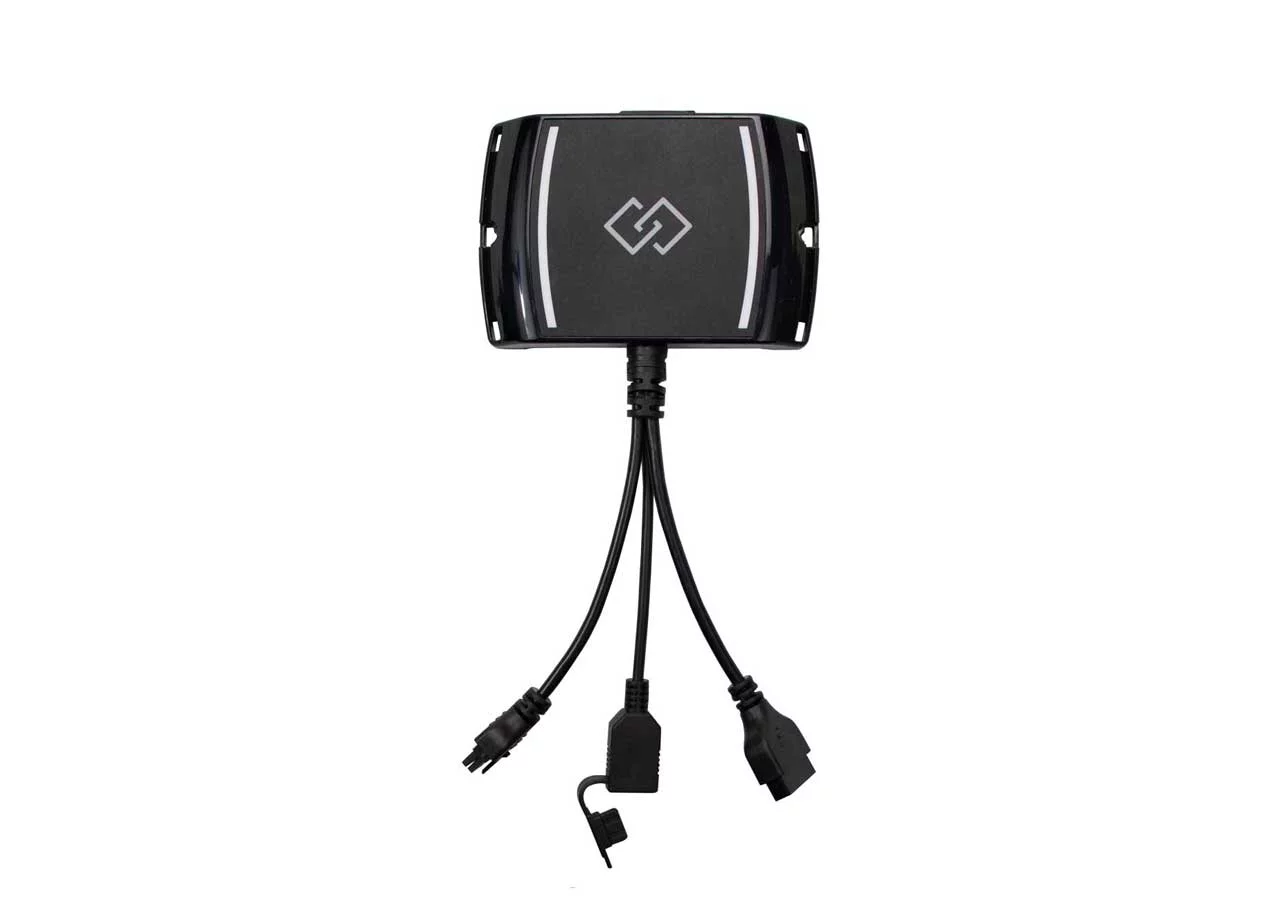 EZ LYNK Tuner For 2016 2017 2018 Nissan Titan XD 5.0L Cummins
Check Price

Ebay.com
as of September 16, 2023 11:25 am
Features:

Read / Clear Diagnostic Trouble Codes
Monitor Vehicle Specific Parameters
Record / Play / Send Vehicle Datalogs
Reflash / Update Engine Control Module
GDP Tuning
Compatible With Emissions Compliant & Emissions Detached Applications


Single Tune HP Levels:

20 HP – Economy
40 HP – Tow
60 HP – Street
120 HP – Race
140HP – Max Effort

**EGR DELETE DPF DELETE CAPABLE**
This setup also requires the use of an unlock cable. This is the missing link that lets the EzLynk talk to the Titan XD for a 100% working solution.
Titan XD DPF/DEF/Cat Delete Exhaust Kit
4" Delete Exhaust for 16-17 Nissan Titan XD Cummins
Check Price

Ebay.com
as of September 16, 2023 11:25 am
Features:

| Mandrel Bent 16GA Stainless Steel |
4" Diameter |
Deletes Both The Diesel Particulate Filter and Catalytic Converter |
EGR Delete Options
Unfortunately, there really aren't any readily available delete kit options for physically blocking off the EGR system on the 5.0L Cummins, instead most everyone simply turns off the EGR function with the tune.
As someone who really values a clean engine bay free of unnecessary junk, I would like to see the market respond with some more options for EGR block off plates for this truck.
Stay tuned here for updates, we will make sure to post any new delete kit options as they become available.
Conclusion
I hope this guide has helped you to understand what parts you'll need to delete your 5.0L Cummins equipped Titan XD.
Feel free to reach out to us in the comments below with any questions or suggestions. Thanks for reading!