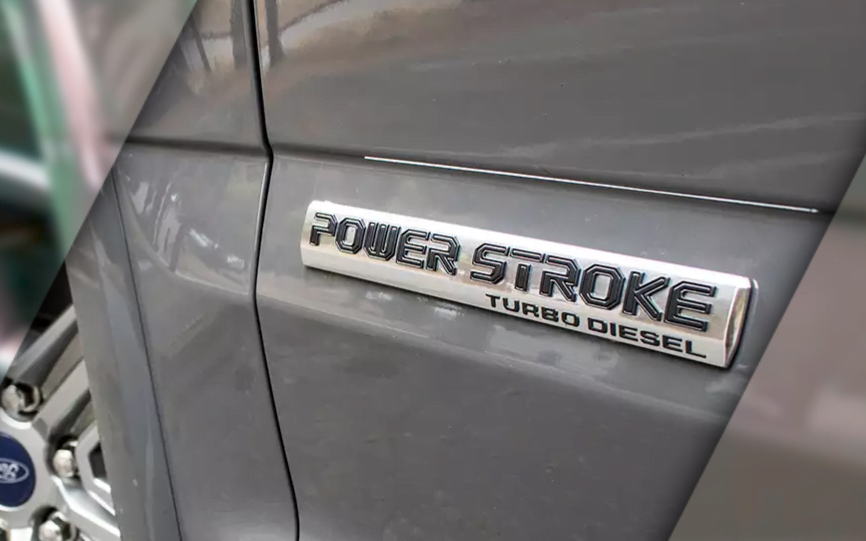 With the introduction of the new for 2018 F-150 3.0L Power Stroke diesel, Ford has joined the ever increasing market for light duty diesel trucks with great fuel economy and power potential.
Considering the competition now from GMC/Chevy and Dodge in their light-duty diesel truck lineups, Ford knew that they would have to add a diesel engine option for their F-150 in order to stay ahead of the curve. They raided the international parts bin and came up with the already proven 60-degree DOHC V-6 engine codenamed "Lion" which is actually made in Dagenham, U.K.
This engine design had been used previously in Land Rovers in Australia and has been around since 2005. It has been upgraded for the F-150 platform with a common rail system utilizing piezo injectors (also seen on the new 5.0L Cummins) which allows for less engine noise and vibration, make it more friendly for daily-driver status. The 3.0L engine block is made from compacted graphite iron, keeping the weight down and the strength high.
Putting out a quite respectable 440 lb.-ft. of torque at around 1,750 rpm, the new F-150 diesel is able to tow 11,400 lbs. and can handle hauling 2,020 lbs. of payload. Horsepower from factory is rated at 250hp at 3,250 RPM and depending on what trim level your truck is, you can expect up to 26 MPG.
Emissions Equipment
Adapted from it's big brother, the 6.7L Power Stroke, is the selective catalytic reduction (SCR) urea injection system which serves to limit nitrogen-oxide emissions (NOx) in order to comply with US regulations. Underneath the truck lives a 5-gallon DEF tank that has to be refilled with urea (aka DEF fluid) about every 7,500 miles.
In the exhaust downpipe after the turbo is a DPF filter which works in conjunction with the SCR and EGR systems to filter soot from the exhaust stream. Going from past history with DPF filters, they all eventually clog requiring an expensive cleaning or even more pricey replacement.
The EGR in this engine uses a high-pressure cooled system design in order to attempt to keep the extremely hot exhaust gas under control. As we all know, this is another failure point of modern diesels after 100k or so, the soot that these systems reintroduce into the intake tract causes all sorts of issues with carbon buildup.
Delete and Tune Pros and Cons
Delete Pros
Tuning can increase the power by as much as 90hp, pushing the overall power output up to about 340hp.
By removing the clog-prone EGR and DPF, your truck will have a cleaner intake and exhaust tract which will increase the reliability and longevity of your truck.
No more DEF to refill once those systems are removed with a tune.
On average, you will stand to gain an extra 5 MPG after the deletes.
No more limp mode because of a clogged DPF or the frequent DEF system failures which had the added benefit of lower maintenance costs.
This is purely personal preference, but if you run a new exhaust without a muffler you'll be able to hear the turbo and engine much better with the restrictions in the exhaust gone.
Delete Cons
Legality is the biggest con of removing emissions equipment, at least in the US. You need to be aware that these modifications are only to be used in vehicles that aren't to be driven on public highways, or only in a country without emissions guidelines, as the US regulations have made it so that modifications to these systems are for off-road vehicles only.
Another con to deleting your 3.0 Power Stroke is that the warranty can be voided by the dealership if they detect a tune (and they can, even with it returned to factory conditions.) Normally these systems are covered under the emissions warranty for 8 years/ 80K miles, which is actually quite robust, although I have noticed that a lot of times people are having clogged DPF filter and EGR issues right after the emissions warranty runs out.
Tuning and delete options
Now that you know the pros and cons, I've put together the parts you'll need in order to delete your truck.
Because of the newness of the 3.0L Power Stroke, some aftermarket manufacturers are still in development for this platform. That said, there's some really good options already. These are the best available options that I have been able to find at the time of writing this, however if you know of any new and exciting products for the 3.0L, let me know in the comments below.
Keep reading to see the individual list of everything that you'll find in a typical delete kit.
Best Delete Tuner for the 3.0L Power Stroke
Delete Tuner for 3.0L Powerstroke
Delete Tuner 2018 Ford F-150 3.0L Powerstroke
Check Price

Ebay.com
as of September 12, 2023 8:50 am
DPF REMOVED
Tow: +30HP
Street: +50HP
Performance: +90HP

Along with tuning ability, most tuners offer a full line of parameter monitoring and datalogging serving as a full set of digital AND analog gauges with the ability to monitor:

Exhaust Gas Temperature
Engine Coolant Temperature
Engine Oil Temperature
Boost
Torque Converter Slip
Transmission Temperature
Fuel Rail Pressure
Fuel Rail Temperature
Injection Timing
Fuel Delivery Volume
Regeneration Status
Diesel Particulate Filter Pressure
Intake Air Temperature
Charge Air Temperature
And hundreds (literally) of other parameters
Best DPF/SCR/CAT Delete Exhaust
If you're going to be running a delete tune, you'll need to exhaust to support it. This exhaust replaces all the factory exhaust emissions components with a much less restrictive straight pipe and ties into the factory tailpipe.
Flo-Pro Delete Pipes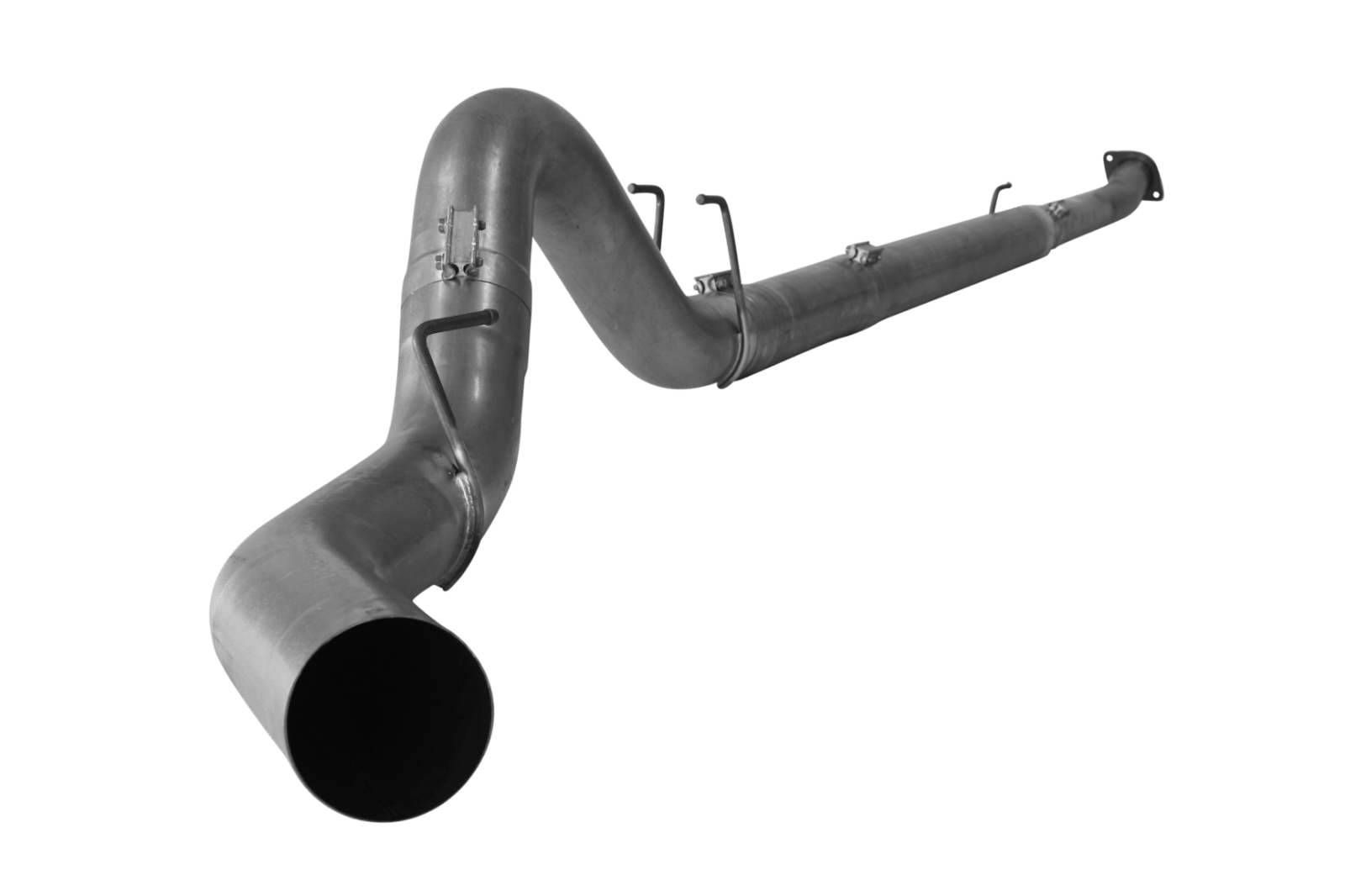 Exhaust Delete Pipes Part CFAL465- 2018 Ford F150 3.0L Powerstroke Diesel
Check Price

Ebay.com
as of September 12, 2023 8:50 am
Description:

Increased performance
Increased economy
Contour bent hangers
Preformed band clamps
Easy & Quick Bolt on Design
Utilizes Factory Hangers
Retains factory muffler and tailpipe
EGR Delete Kit for the 3.0L Power Stroke
Since the 3.0L is so new, it seems like the aftermarket has yet to produce a EGR block off kit for this truck, so the only option at the moment is to use the tuner to shut down the EGR function, keeping the piping and valve in place. Not the most ideal way to deal with it, but currently the only way.
Stay tuned, we will update this article as soon as we find a suitable delete kit for the 3.0L.
Conclusion
Hopefully this guide has been helpful with your search to improve the reliability and performance of your 3.0L Power Stroke. As always, if you have comments or questions, feel free to ask away in the comment section below!
Thanks for reading!